Employees First Labor Law Attorneys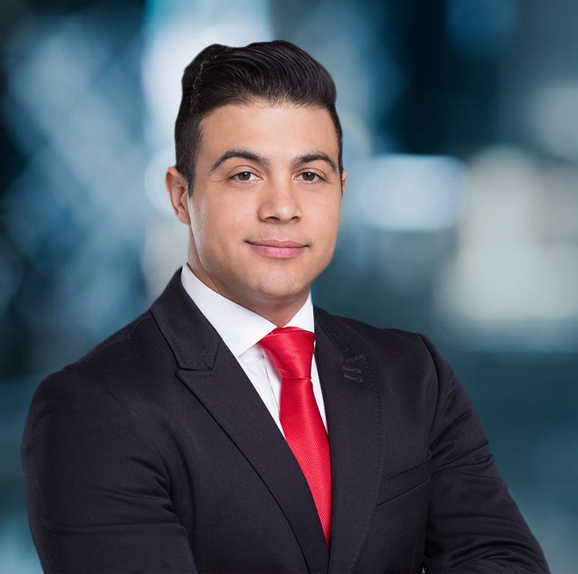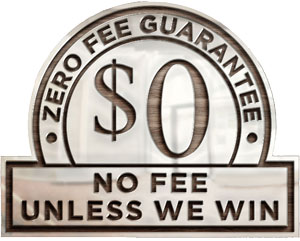 Jonathan LaCour, Esq.
Founder & Managing Attorney
Jonathan LaCour is the founder and managing attorney of Employees First Labor Law. He is known in the industry as an aggressive advocate exclusively for the rights of plaintiffs in labor law matters. Over the past several years he has handled claims including wrongful termination, sexual harassment, unpaid overtime / unpaid wages, FMLA violations, and workplace discrimination.
"I understand how difficult it can be to have your employer, who has so much power of you, treating you unfairly. We help regain the dignity that your employer took from you. Our goal for every client is generous compensation."
Mr. LaCour began his career as Corporate Counsel for a medium-sized manufacturing company for which he remains General Counsel. Jonathan has been involved in the management and oversight of hundreds of employees during his career. In 2016, Jonathan handled a $6,800,000 serious injury workplace claim in which he and associated counsel won a verdict for the defense. Since 2011, he has prosecuted tens of millions of dollars worth of employment law suits in state and federal courts, as well as private mediation and arbitrations.
Jonathan LaCour has been sought out by media outlets for discussions on employment and corporate matters, including most recently acting as a legal analyst for the TransPacific Partnership and its affect on the average American worker. This segment aired on NBC, ABC, FOX, and KTLA affiliates throughout Southern California and San Diego.
Mr. LaCour has been awarded the "Client's Choice Award" by Avvo for 2015, for excellence in client care and customer service. He maintains a "Very Good" rating for his work for plaintiffs in their employment and labor law matters.
As a member of Ethical Lawyers of America, Jonathan is dedicated to promoting honesty, integrity and civility in the legal profession. All attorneys who have achieved the distinction of the Ethical Lawyers of America – less than 1% of all practicing lawyers in the country – have achieved national recognition as one of America's Most Trusted Attorneys®.
Practice Areas: Sexual Harassment, Wrongful Termination, Violations of FMLA Leave, Unpaid Wages/Unpaid Overtime, Misclassification of Employee Status, Failure to Ensure Meal and Rest Breaks, Retaliation, Whistleblowing, Age Discrimination, Sex Discrimination, Religious Discrimination, Sexual Orientation Discrimination, and Workers' Compensation.
Education: Juris Doctorate, Loyola Law School 2011, Bachelor of Arts/Bachelor of Science, Psychology Law & Society, Philosophy, University of California, Riverside 2008.
Recent Verdicts & Settlements:$725,000 Sexual Harassment & Retaliation, Wrongful Termination$475,000 Pregnancy Discrimination, Wrongful Termination$425,000 Disability Discrimination, Failure to Accommodate, Wrongful Termination$400,000 Disability/Age Discrimination, Failure to Accommodate, Wrongful Termination$385,000 Settlement, Sexual Harassment & Retaliation$350,000 Settlement, Wage and Hour, Unpaid Commissions$325,000 Sexual Harassment & Retaliation, Wrongful Termination$299,000 Sexual Harassment & Retaliation, Hostile Work Environment$265,000 Disability Discrimination, Failure to Accommodate, Wrongful Termination$250,000 Whistleblower Action, Wrongful Termination$250,000 Disability Discrimination, Failure to Accommodate, Retaliation, Wrongful Termination$225,000 Settlement, Unpaid Overtime & Failure to Ensure Meal and Rest Breaks$205,000 Settlement, Sexual Harassment$200,000 Settlement, Sexual Harassment$170,000 Sexual Harassment & Retaliation, Wrongful Termination$160,000 Settlement, Unpaid Overtime & Failure to Ensure Meal and Rest Breaks$150,000 Workers' Compensation$150,000 Workers' Compensation$130,000 Settlement, Unpaid Overtime & Failure to Ensure Meal and Rest Breaks$125,000 Workers' Compensation$120,000 Misclassification of Exempt Employee, Unpaid Overtime & Failure to Ensure Meal and Rest Breaks$120,000 Wage and Hour, Failure to Pay Commissions$100,000 Class Settlement, Unpaid Overtime & Failure to Ensure Meal and Rest Breaks$100,000 Misclassification of Exempt Employee, Unpaid Overtime & Failure to Ensure Meal and Rest Breaks$85,000 Settlement, Workers' Compensation Slip & Fall