Free Guide to Winning - Labor Law E-Book
Click here to get Employees First Labor Law's free Labor Law Ebook.
Employment and Labor Law Lawyers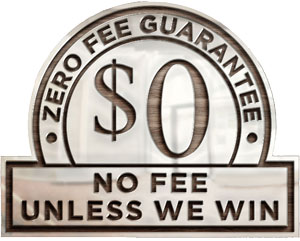 Employees first labor law Attorneys
At Employees First Labor Law we provide exceptional legal representation to those who were wrongfully terminated, discriminated against, harassed, or injured at work.
Our typical client has been fired for an illegal reason, has been discriminated against because of their race or gender or religion or sexual orientation, has been sexually harassed or retaliated against, hasn't been paid overtime or their fair wage, or is facing a workplace injury. We're labor law experts. We're here to help you through this difficult time.
Our job is to do everything we can to ensure you get generous compensation. We understand how difficult it can be to deal with an employer who treats you wrong but helps provide for your family. We make sure to regain the dignity your employer took from you. As experienced experts in labor law matters, our primary focus will always be, getting the best results for you while ensuring you are well taken care of. Whether you are looking for a Los Angeles wrongful termination lawyer, a Pasadena sexual harassment lawyers or workers' compensation attorney in Santa Ana – our team will achieve the best result for your case.
OUR COMMITMENT TO YOU:
Free, no obligation case evaluations.
No Fee unless we win your case, guaranteed.
Easy access to your attorney and case manager.
We always strive for generous compensation.
The legal team at Employees First Labor Law has the experience and resources needed to take on the biggest cases, biggest employers, and achieve the best results whether at mediation or trial. Since 2011 we have routinely been part of several cases worth hundreds of thousands of dollars ($6.8M in 2016). We do everything in our power to achieve generous compensation for our clients.

Settlements & Jury Verdicts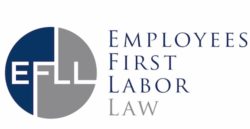 Our Attorneys
Jonathan LaCour and the attorneys at Employees First Labor Law take an aggressive and thoughtful approach to prosecuting its cases. As a result, the majority of their cases are so well prepared that employer defendants have no choice but to settle for substantial amounts long before trial. We understand how difficult it can be to be treated so poorly, but also rely on your employer for your livelihood. Our clients feel like their employer took their dignity and put them in a position where they had no choice but to accept it. We make it our mission to regain that dignity and secure generous compensation that gives your life meaning.
We pride ourselves as trial attorneys. This means that if we take your case, we will prepare as if we were going to trial even if we settle long beforehand. We enjoy taking corporate defendants to trial and making examples out of them in court.
Our Commitment to You
Our commitment to you to to ensure that we: (1) do everything possible to maximize the value of your claim, including hiring experts, case managers, and engaging outside services at no upfront cost to you, (2) ensure that we communicate with you at all critical points of your matter. We want you to know exactly what is going on in your case and why, and (3) to treat you like family and look after your best interest, always.
We believe that we must ensure your claims success in order for us to be successful. We routinely secure settlements above $100,000 and have taken cases to trial with millions of dollars at stake. We look forward to showing you our commitment to you and your case.
Types of Cases We Handle
Employees First Labor Law is specialized in representing plaintiffs in employment and labor law claims. Our clients have claims for wrongful termination, sexual harassment, age discrimination, gender discrimination, FMLA violations, unpaid wages, unpaid overtime, violations for breaks and mealtime, and workplace injuries.
Sexual Harassment
Sexual Harassment
Cases
Wrongful Termination
Wrongful Termination Cases
Workplace Discrimination
Discrimination
Cases
Unpaid
Overtime
Unpaid Wages
Cases
Workers' Compensation
Workers' Comp
Cases
Disability Discrimination
Disability Discrimination
Unlawful Retaliation
Unlawful Retaliation Cases
Workplace Mediation Services
Workplace Mediation Services
Missed Meal Breaks
Missed Meal Breaks
Cases
Pregnancy Discrimination
Pregnancy Discrimination
Cases
Your Labor Law & Employment Case
If you've been wrongfully terminated, discriminated against, harassed, or injured at work, we realize that you probably have feelings of confusion and need some guidance. This is where we excel. We treat our clients as if they were family, ensuring that they know and understand each move we make in the case and how it affects the outcome. You are our top priority. If we take on your case, you will rave about our customer service.
What to Expect - The EFLL Difference
We pride ourselves in providing a thorough, free, no-obligation consultation for your matter. Once we've had an initial consultation and we have decided to take your case, we will do a formal intake and begin the process for preparing your matter to be filed. We will make contact with your employer, request your company file, and begin the process of resolving your claim. In a significant number of our matters, we prepare the initial materials so well that the corporate defendant is forced to settle at mediation, long before trial. Make no mistake however, that we fully prepare to take your matter to trial. You can expect that we will do everything possible to maximize the value of your matter and ensure you receive generous compensation.
The EFFL difference is this: because our claims have fee-shifting statutes (meaning the defense pays our legal fees) we have a set structure of legal procedures that maximize the cost of legal fees specifically for your benefit. The result is that if we settle prior to trial, we drive up the settlement cost for our client and only take the contingency fee. For example, if your claim was worth $20,000 and we had $50,000 of attorneys fees, you share in the upside of a settlement at $70,000 and receive much more than the base value of your case (example for clarification purposes only).
Free, No Obligation
Case Consultation
We pride ourselves in providing an exceptional no-cost, no-obligation case consultation for your matter. At a minimum we will review your case and provide substantive analysis as to the legal merits of your claim. If we can't help you, we'll let you know right up front and help you find someone who can.
Retaining Employees First Labor Law
After our initial meeting, the staff at Employees First Labor Law will provide you with a retainer agreement so that we can legally represent you in your labor law claim. Once this is executed, we will be your law firm. Prior to this no formal relationship will be made.
Zero Fee Guarantee
We are so confident in our ability that we stake our livelihood on it. If we taken on your case you won't be liable for any legal fees, court costs, or expert fees unless we win. No Fee Unless We Win.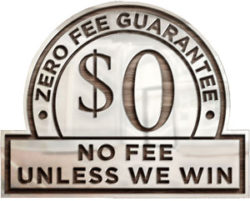 Client Testimonials
"My aunt was wrongfully terminated because of her age. She was told several times by management that they wanted younger people for her position. They singled her out and one other older person and fired them. We hired Jonathan and he's handling everything beautifully. I wish I knew more attorneys like him."
Catherine B., Rowland Heights, CA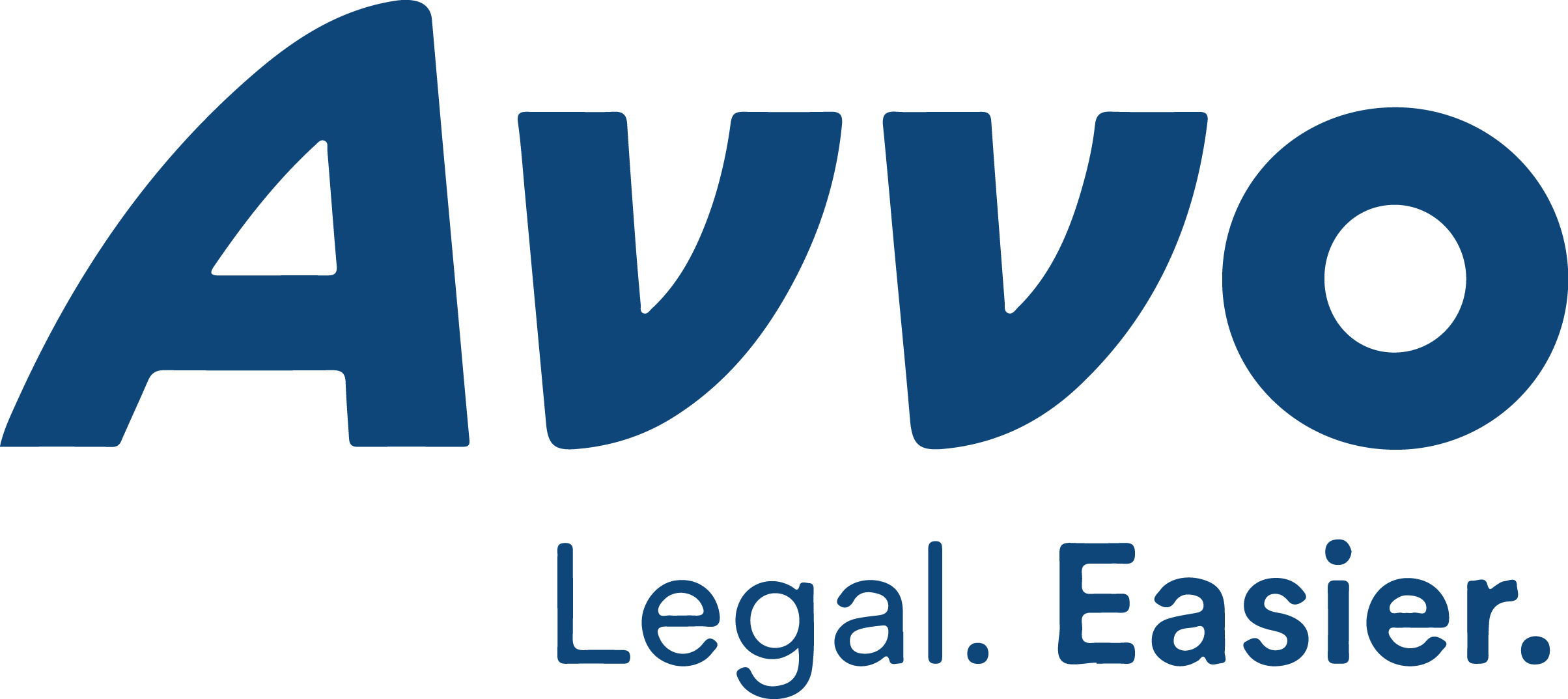 "I was wrongfully terminated after notifying management that by supervisor was sexually harassing me. Employees First Labor Law got me a settlement within 8 weeks of filing the claim. Most amazing attorney ever!"
Yesenia R., San Dimas, CA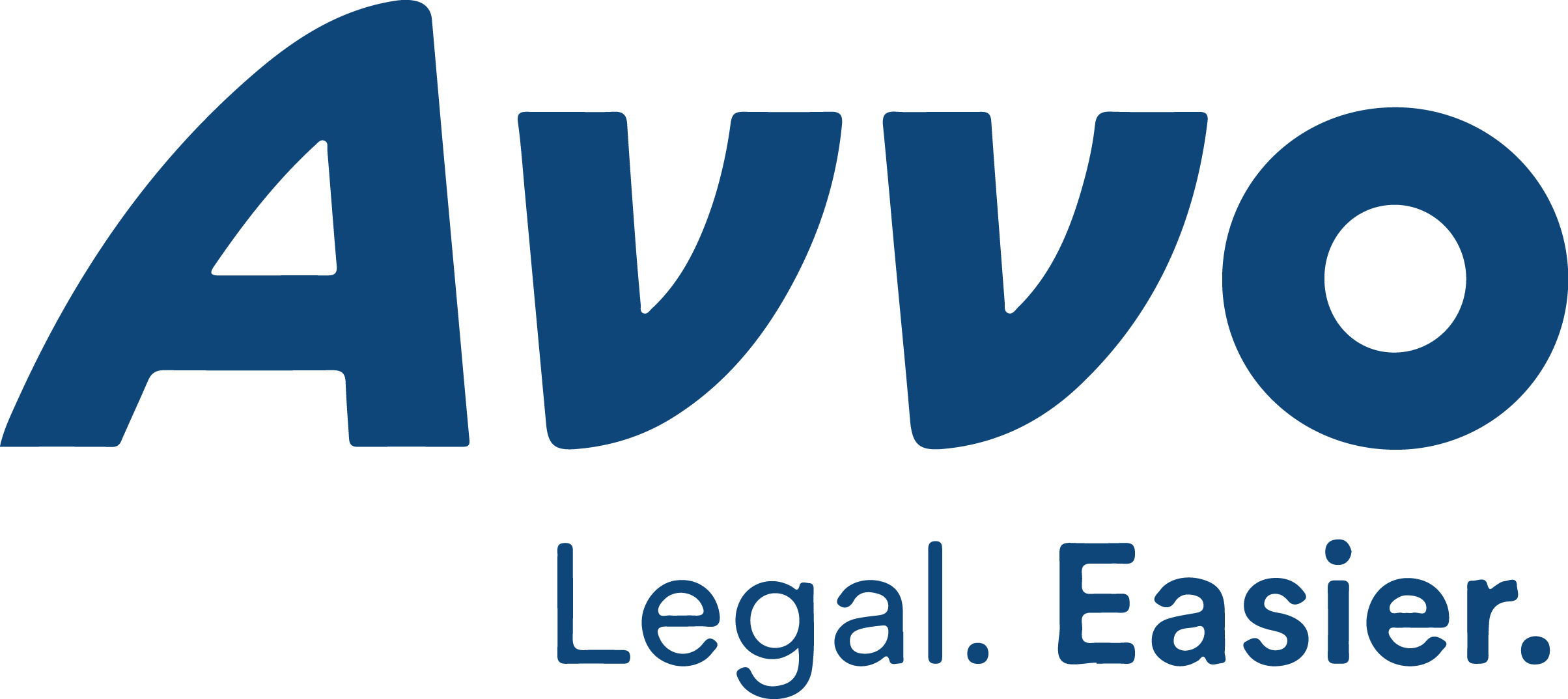 "BEST DECISION I EVER MADE. I worked at a restaurant that had me as a 1099 employee, even though I was full-time. I didn't have meal breaks and I wasn't getting my fair share of tips and Jonathan got me a settlement beyond anything I could have ever expected. Best decision I made in 2015. Thank you so much Jonathan and everyone who helped!"
Robert S., Pasadena, CA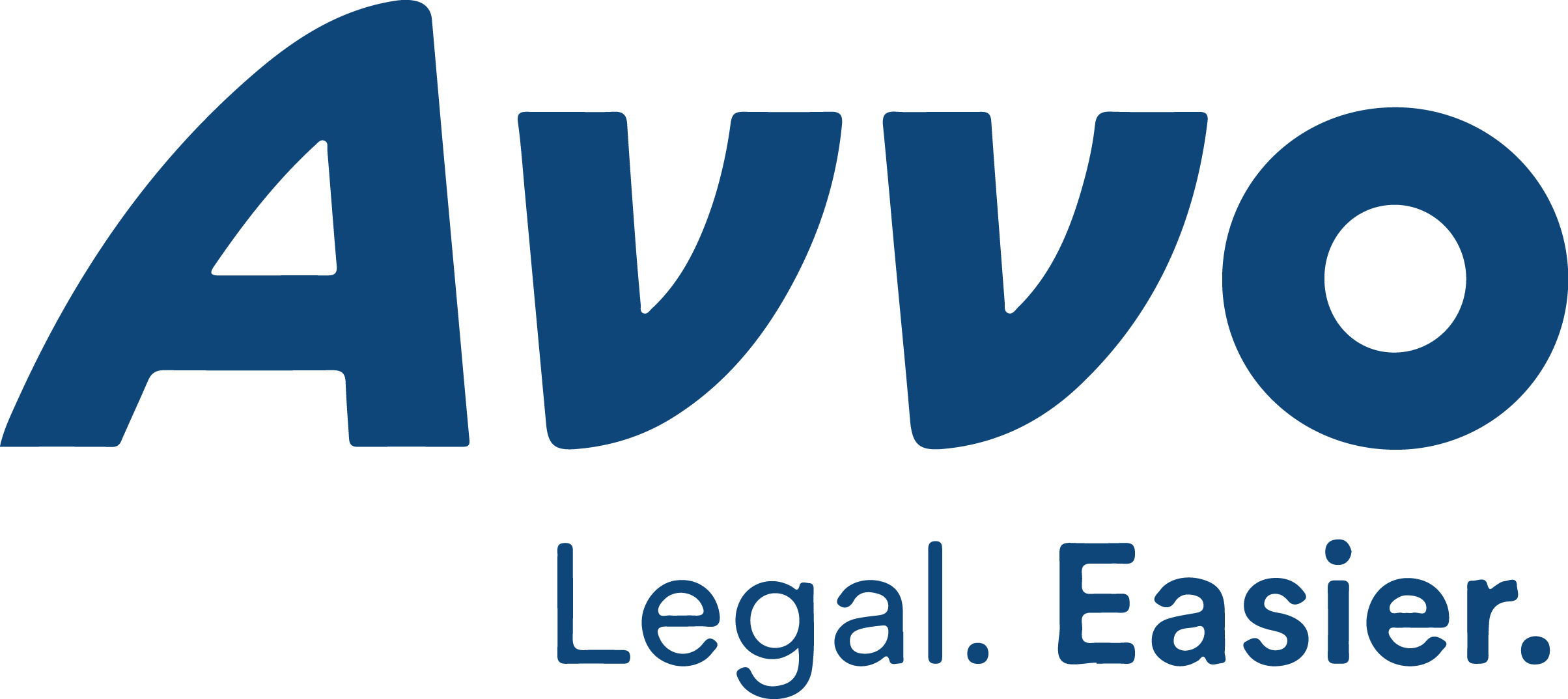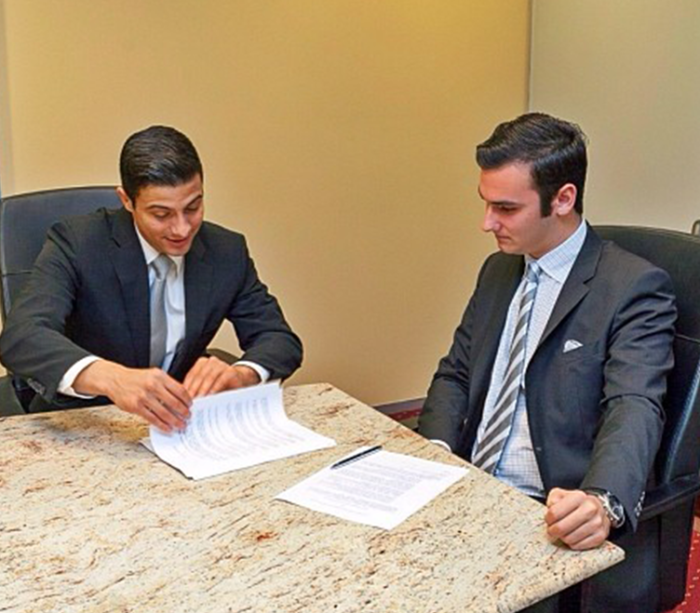 We Help Employees With Labor Law Claims
Our clients come from a diverse set of backgrounds and experiences, but have one common trait. They were all employees who were mistreated, abused, harassed, fired, or injured, where the employer has a duty to prevent that harm. They come to us for the same reason however: to receive the highest quality of legal representation to compensate them for the injustice and injuries sustained.
The claims we typically take on include sexual harassment, wrongful termination, violations of FMLA leave, unpaid wages/unpaid overtime, misclassification of employee, failure to ensure meal and rest breaks, retaliation, age discrimination, sex discrimination, religious discrimination, sexual orientation discrimination, and workers' compensation.
What Is The Employees First Labor Law Difference?
The Employees First Labor Law Difference is in how we handle our clients after they've signed the retainer and we begin the prosecution of their claim. We have created a set structure of processes that allows us to maximize the value of your claim, and we ensure that every step of the way you know and understand what is happening in your case.
We find that many of our clients are going through the legal process for the first time, are confused about their rights and how to enforce them, and the nuances of labor law litigation. Our case managers are trained to ensure that we are sensitive to the harm that was caused to you, patient in explaining the best courses of action, and communicative so that you know what is going on in your matter at all times.
We Serve All of Southern California
As a labor and employment and workers' compensation law firm based in Los Angeles, we serve all of Los Angeles, Orange, San Bernardino, and Riverside Counties. We have litigated cases in each jurisdiction against corporate defendants in their respective counties and locales. We have experience handling matters all over Southern California and would be happy to accept your case in any of those jurisdictions. No matter where you are, you will have a dedicated case manager and will receive the same great service and we will do our very best to ensure you receive generous compensation.
Employees First Labor Law has its primary office is located in Irvine and we maintain satellite offices in both Pasadena and Pomona, CA.
We Treat Clients Like Family
We treat our clients like family. We look to our clients as if they were part of our extended family that we look after. You'll be able to tell the difference almost immediately. Each of our clients are a brother, sister, father, mother, cousin, grandparent to someone, and we would appreciate if our family were treated this way. You could say that se subscribe to the "golden rule".
As a result, many of our clients refer other matters to our law firm, and we have handled personal injury matters, car accidents, and several other types of cases for many of our previous clients. We look forward to showing you the Employees First Labor Law difference.
5 TIPS TO MAXIMIZE YOUR LABOR LAW CLAIM
Your employer has a duty to ensure that you are treated fairly in the workplace, not harassed, and not discriminated against. The following are 5 tips to maximize your labor law claim. Your labor law claim could be for sexual harassment, wrongful termination, workplace discrimination, unpaid overtime or FMLA violations. As labor lawyers in Los Angeles and Orange County, we routinely see matters where the client wishes he or she had followed these rules because they maximize the value of his or her claim. Be sure to contact your labor law attorney at Employees First Labor Law if the need arises.
Below are five tips to maximize your labor law claim:
1. Report the sexual harassment, workplace discrimination, or unpaid overtime immediately to your supervisor by email. You will need to create a paper trail of the issue and your attempts to resolve the matter within the company. If you have the company respond to your inquiry informally, ask them to do so by email as well. Make sure you clearly spell out exactly what happened, how it made you feel, and the problems (emotionally, psychologically, economically) it has created for you.
2. If you are the victim of workplace harassment or discrimination, and it is causing emotional or psychological harm, immediately seek the assistance of a medical professional. Go see a therapist, go see a psychiatrist. Make certain that you retain a copy of the doctor's notes, your billing, and any additional information (such as future treatment plans) if necessary. This will help you quantify the non-economic damage the harm caused.
3.The general rule for labor law claims is DO NOT QUIT. It is imperative that even if your employer is putting you in a bad situation, that you do not quit. If the situation is dire, you may have a claim for constructive termination, but the general rule is to DO NOT QUIT, and if the employer fires you, you may have a claim for wrongful termination. Your claim is difficult if you voluntarily surrender your employment.
4. If you are terminated, DO NOT SIGN A RELEASE. Many times an employer that knows it has liability will terminate an employee and push them to sign a release of liability. Do not sign a release, even if they are going to give you a severance package. If they offer you a severance package, have a sexual harassment lawyer or discrimination attorney review it immediately.
5. Contact your sexual harassment and wrongful termination attorneys at Employees First Labor Law immediately. We have assisted clients with issues even before they have been terminated. Free, No-Obligation Consultation: (310) 853-3461
These types of claims can be very difficult for employees to handle. You might feel like your employer has taken your dignity from you. The sexual harassment, discrimination, and wrongful termination lawyers at Employees First Labor Law have a track record of successful recoveries, life changing settlements, and regaining that dignity from your employer. We look forward to helping you through this difficult moment and watching your claim succeed!